"a concentrated person can do more work in an efficient manner and has the power to manifest what he or she thinks about."
inspiring transformation
This experience will spark each individual, team, and/or company's consciousness through a transforming and entertaining delivery. Motivational speaking engagements are designed to awake human performing potential through a lineage of tools to maximize efficiency. Self belief and self awareness will be expanded through enlightened teachings. Efficiency techniques will demonstrate how to improve concentration of the mind. Be prepared to talk about this experience for the rest of your life.
READY TO INVEST IN AN EXPERIENCE?
Landon provides MOTIVATIONAL SPEAKING that will ignite human performing potential by shifting consciousness, and educating you/your team on many vital topics of human performance. In his transparent travels across and around the USA on foot at 5 mph, there is immense beneficial truth to share with you/your team. "SHIFTING" is centered on slowing down, going deeper within through tasks observance, and methods to handle stress. The deeper dive within as an individual, and a whole is based on exploring several layers of raw truth.
"CHANGING LANES" is laying blueprints of how to create space within in our internal environment, and external environment. Landon creates a NON-JUDGMENTAL space to allow all our truths to feel accepted in this collective gathering.
Get excited! This is the experience you have been calling in for you and your team.
Landon speaking in winnipeg, canada at the manitoba club
This was the second highest attended speaking engagement at the club behind a Levi's Strauss Keynote Speaker.
Meditation & concentration
Let's talk about the concentration of the mind. Let's develop a daily practice to increase your brain's efficiency. A singular mind is a fierce weapon in evolutionary growth.
The physical, and emotional effects of disconnection. How to improve this blocked energy through simple methods.
Let's talk about the effects of attachment, and detachment. How daily intention setting can produce immediate positive results in your internal and external environment.
Understanding local, and bigger picture impacts on human decision making.
Does the sign on your forehead say, "not available, too busy?" How being available in each moment increases the capacity to build long lasting successful relationships.
The effects of temporary satisfactions, and how certain conveniences lead to chasing, loss of income, repetitive mistakes and desperation.
Who are you? Where are you? What do you really desire?
Do you have bags? What's in your bags? Are you listening, or are you formulating what to say when that persons done speaking? Let's explore tools to clear space.
We Wear Our Current Truth
Let's talk about shame, anxiety, depression, and guilt. Where is the tension in your body? The effects of fooling no-one and fooling fools. Let's talk about tension created by avoidance, and fear. Steps to ignite the light that has gone dim.
This is ALWAYS a vital one to explore! Let's talk about the stages of fear, and improving preparation for the unknowns.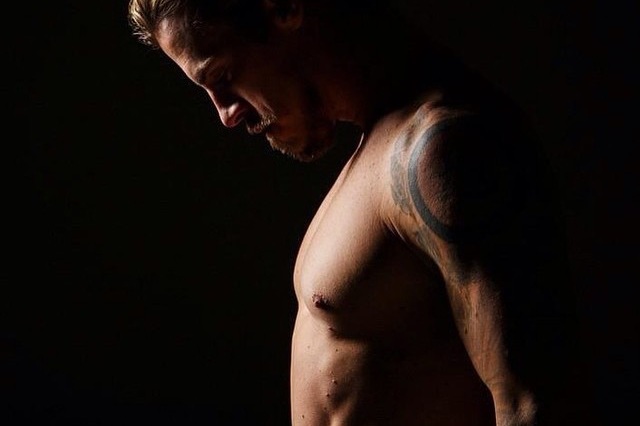 Becoming The Healthiest Version Of Self
Your best and healthiest days are ahead of you. Let's get you, and your team on course for your monthly wellness goals. How implementing fitness goal setting can improve moral, and collective focus.
Rest, Recovery, Hydration, & Relaxation
Are you in a state of fatigue? Are you regularly feeling like your body can't keep with the demands around you? Let's dig into patterns, and re-routing habits.
Let's choose it. Let's encourage it. Let's empower the youth to be courageous. After all, they are the future. How your actions and thoughts determine how you see the world.
Laughing while learning. Always a crowd favorite.
Speaking engagements CAN be tailored towards your chosen context, and content as well. We welcome your desire to ignite your team with a delivery you feel can be suite your goals with this transformational investment.

speaking PACKAGE INCLUDES
60-80 minute motivational coaching with power point, & desktop "Changing Lanes At 5mph" daily focus points for each individual.

Company chooses a local high school for Landon to speak at for a 30-45 minute session. Your company will be "sponsoring" this event in promotional support of giving back to the local community.

Local media outreach to cover speech at school sponsored by you/your company.

Promotional 3-5 minute video created by Landon Gallant's media team featuring you/your company's time with Landon.

Post speaking engagement Q&A, meet & greet

Meditation + Breath work + Sivananda Yoga 90 minute session guided by Landon at a location TBA locally. Session will be held either at night, or the next morning. Kids 10 years and up are welcome to attend.

Flight & 3 day accommodation (From Denver, CO)
Booking Inquiry Below
PAYMENT ACCEPTED VIA CHECK, ZELLE, OR VENMO
Landon brings his message of the "Pursuit To Give & Inspire" to schools all across the USA (pictured here speaking in Texas.) He opens up tough to hear subjects in compassionate ways-types of leaders, shame, confidence, bullying, karma, health & wellness, and the importance of expressing of your honest self.
Middle school, high school, or college.
Landon speaking at a middle school in New York.
Let us know which school you want landon to come to and why!
Landon speaking at a Montessori School in Florida.
PLEASE FILL OUT THE FORM BELOW TO TAKE THE NEXT STEP IN BOOKING LANDON FOR YOUR EVENT.