"Don't Be An A$$hole With Your Butt" Raglan Tee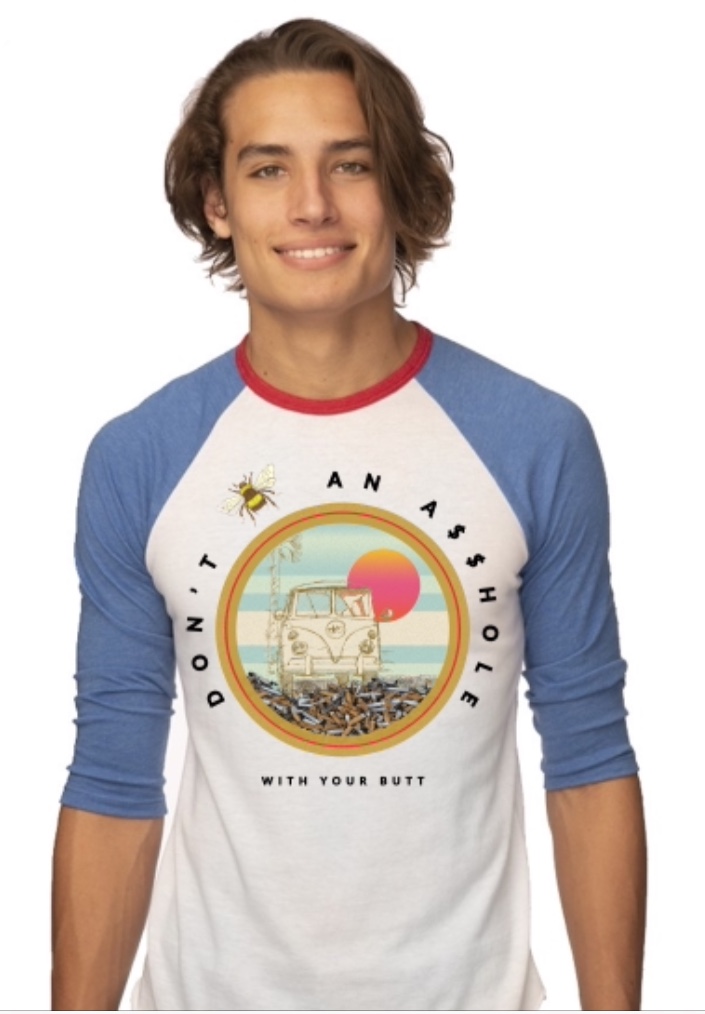 "Don't Be An A$$hole With Your Butt" Raglan Tee
Did you know that the USA spends an average of $11.2 Billion on road side liter clean up every year? There is an average of 3,000 pieces of liter the size of your fist or smaller per square mile. The most common item? Cigarettes.
If we shift our consciousness, we shift our collective spending. And, we leave a cleaner world for our future ancestors. Join us and compassionately spread the word.
Each shirt is organic, partial hemp, and made to make a statement. We encourage you to wear these shirts EVERY SATURDAY and upload a picture on your social media with the #nobutts.
(Pricing includes S&H in the continental USA)
THANK YOU FOR CARING! Landon & Josh